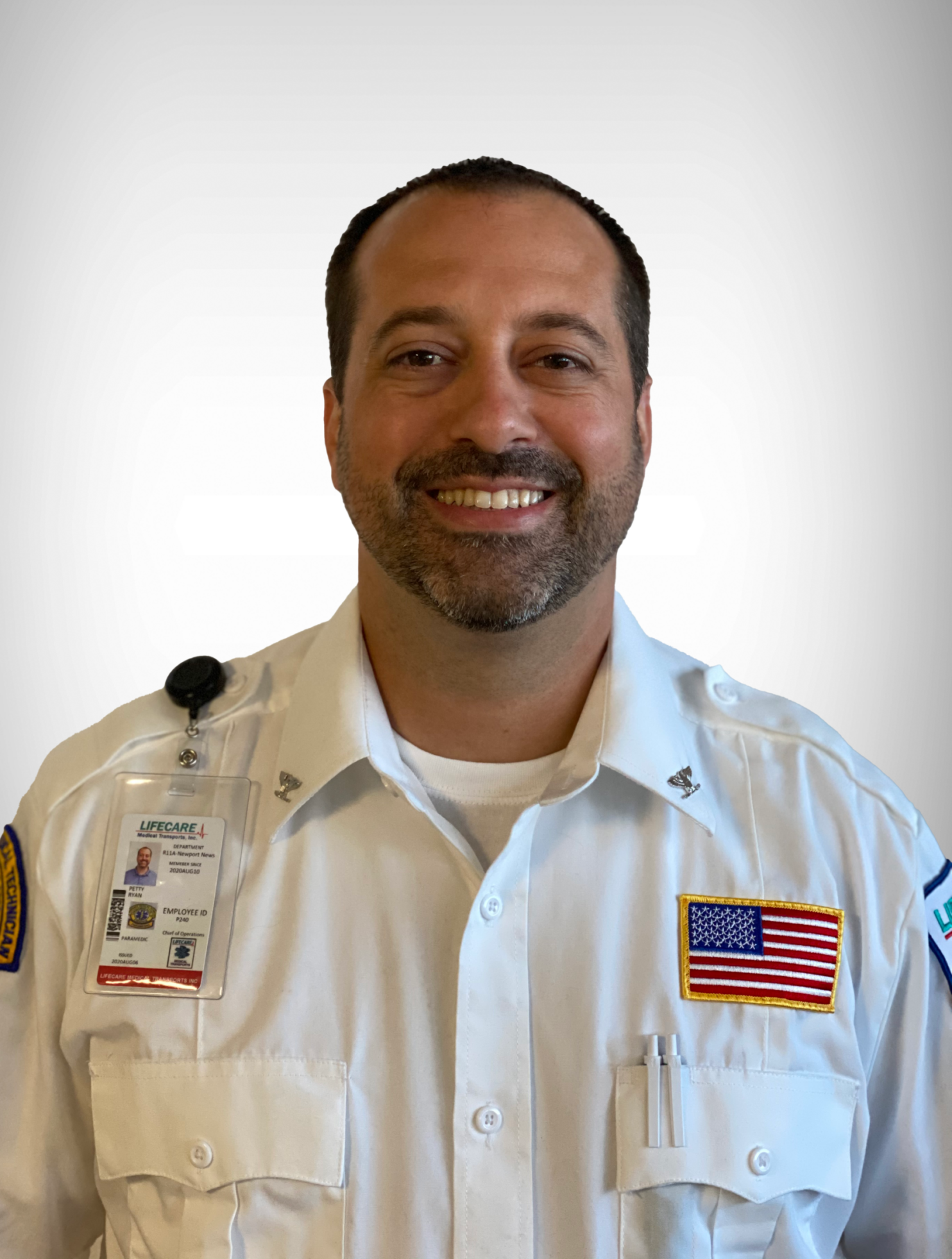 Ryan Petty is the Vice President of Operations for LifeCare Medical Transports. He joined the team in August of 2020 as the company's Chief Operations Officer for the Southeast and Southwest regions and was promoted to Vice President of Operations in June of 2022.
With more than 20 years of healthcare experience, Petty brings his knowledge and ability in operational leadership, customer relations, and business relations. He is focused on developing service lines, improving operational efficiencies, coordinating strategic provider alignment, and developing long-term relationship with customers.
Petty began his EMS career as a 911 field provider/clinician Paramedic working in several southern Mississippi and Louisiana counties. He received his Associate of Applied Science from the Mississippi Gulf Coast- 2-year paramedic program. Petty is currently completing his Bachelors of EMS Administration from Columbia Sothern University.
After Hurricane Katrina, Petty relocated to Virginia and served as a Firefighter/Paramedic with the Portsmouth Fire Department for 4 years supplying essential Advanced Life Support care to the community members of Portsmouth. He grew in his EMS career as a Critical Care Paramedic and was promoted to a Division Manager of a comprehensive medical transport company in Southeast Virginia responsible for the day-to-day operations of the company's operations throughout the Hampton Roads area.