TRUST. COMPASSION. QUALITY.
LifeCare Medical Transports, LLC began operations in 1994 in Fredericksburg, Virginia and has grown from a local service to one of Virginia's largest health care transportation providers. Our unmatched industry leadership is accomplished by our statewide footprint of operations, setting standards for clinical excellence across the medical transport industry, investing in our employees with provided training, education, and promotional growth all on a foundation of a culture of doing what is right for our patients.

LifeCare provides essential emergency, non-emergency, Basic Life Support (BLS), Advanced Life Support (ALS), Specialty Care Transport (SCT/Critical Care) and other varied services throughout the Commonwealth of Virginia and Southern Maryland. Our reputation as a health care transportation leader has been earned by the dedicated commitment of our team members. Their daily efforts represent and reinforce our mission to provide a commitment to the highest quality services. LifeCare has a fleet of over more than 70 ambulances and employs more than 350 employees with both health care and business training with community-based locations throughout Virginia and Maryland.

With an innovative approach to many processes, LifeCare incorporates modern technology with day-to-day operations. Developing and implementing programs and process improvements created by a team-based environment represents our desire to not only stay on the cutting edge of patient care, but to lead the way.
1994
Founders Kevin Dillard and Dan Wildman met as partners in their local volunteer rescue squad in Fredericksburg and founded 1994 to meet a need for quality medical transport.
1999
The company and its leaders were recognized for their promise as Virginia's Entrepreneur of the Year due to their exponential growth.
2001
On Sept. 11, 2001, LifeCare sent the first ambulances to the Pentagon responding to the terrorist attacks and responded to the scene for three days. The headquarters in Fredericksburg, Virginia served as the statewide staging area coordinating approximately 50 ambulances from throughout the state to assist in the recovery effort.
2007
The company received the Governor's Award for Outstanding Contribution to EMS Health & Safety – the only private ambulance service to ever receive this honor.
2019
LifeCare celebrates 25 years of service.
2020
LifeCare joins the Priority Ambulance Family of Companies
2020
LifeCare deploys over 40 personnel to New York City and New Jersey to respond to the COVID-19 pandemic public health emergency.
TODAY
LifeCare Medical Transports has more than 350 EMTs, paramedics, dispatchers & support staff serving more than 70,000 patients each year with 70 ambulances and emergency vehicles.
LifeCare Medical Transports is one of the largest private medical transportation providers in the Commonwealth of Virginia and Maryland. LifeCare operates locations in four regions in Virginia: Central Region of Fredericksburg and Charlottesville; Northern Virginia Region of Springfield, Woodbridge and Manassas; Hampton Roads Region of Chesapeake, Portsmouth and Newport News. As well as, Richmond, Fairfax, Alexandria, Loudoun, and Albemarle. The company also serves Southern Maryland.
Virginia
Maryland
lifecare Values
It's that simple. LifeCare Medical Transports team of highly trained and dedicated individuals are committed to providing the highest quality of care for each and every patient. LifeCare was the first commercial ambulance company to have received the Virginia Governor's Award for Outstanding EMS Agency. LifeCare has also received the Governor's Award for Outstanding Contribution to EMS Safety and Health and the Governor's Award for Outstanding Contribution to Emergency Preparedness and Response.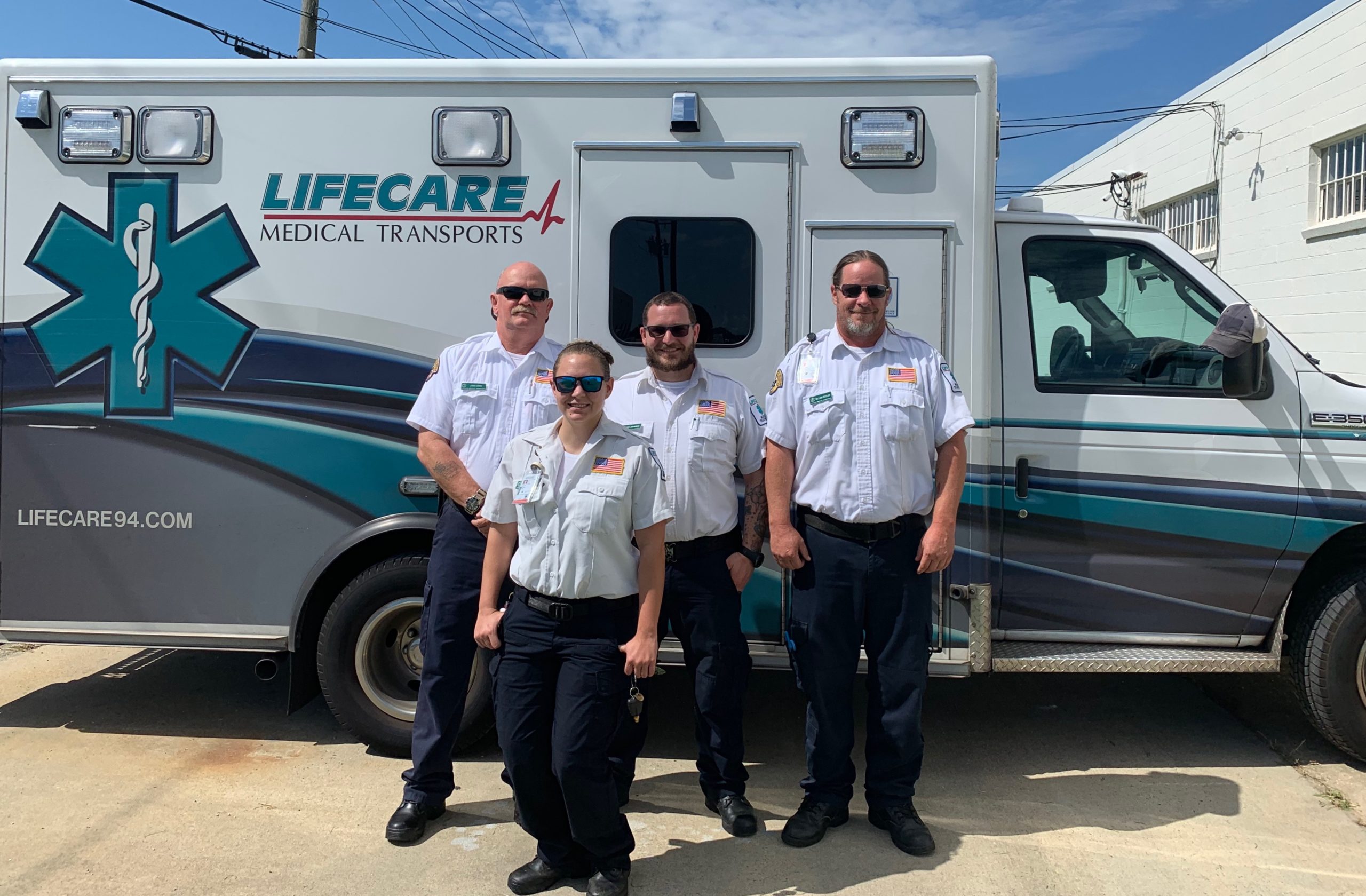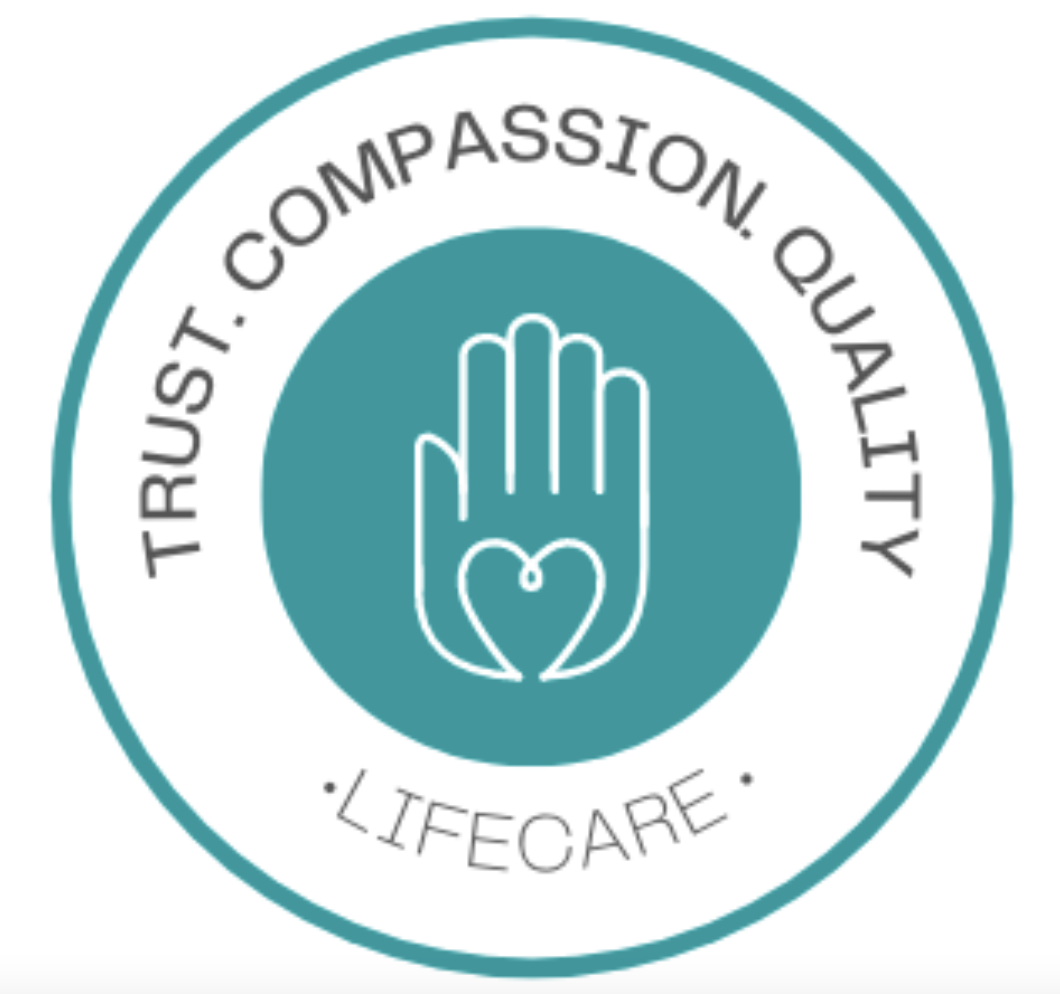 Priority Family Values
Trust built with communities, medical facility partners, patients and employees is at the heart of our company. We build that trust by infusing into every aspect our core values of S.A.F.E – Safe. Accountable. Friendly. Efficient. When we deliver on our core values, our customers experience the key attributes of service and quality care that present as our employees being professional, courteous and on-time. The consistent delivery of this service over time builds the trust of our community members and customers that is essential to our success as a member of the Priority Ambulance family of companies.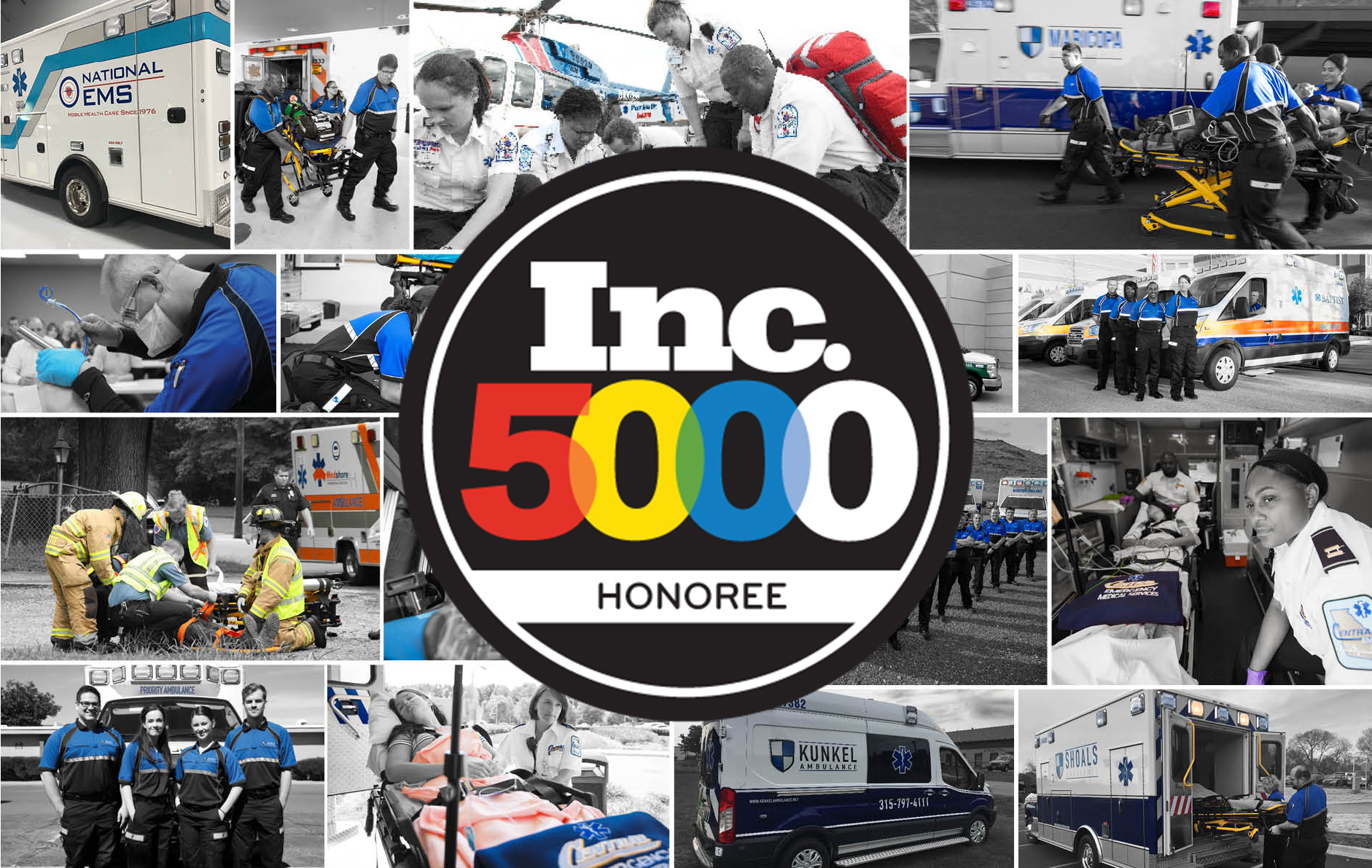 National EMS Memorial Foundation
The National EMS Memorial Service was founded to remember and to honor those emergency medical services personnel who have made the ultimate sacrifice and gave their lives in the line of duty. The memorial was first created in 1991 in Virginia when members of the Virginia Association of Volunteer Rescue Squads realized that while there were memorials for fallen police officers and firefighters, there were no memorials to honor and remember fallen emergency medical service personnel.
In 1992, they held a ceremony to recognize the line of duty deaths. Later that year, the VAVRS created the National EMS Memorial Service Committee. The committee organized and established the National EMS Memorial. The committee chose Roanoke, Virginia to be the location to hold the service annually as it was the home of Julian Stanley Wise who was the founder of the first volunteer rescue squad in the United States.
The committee also created what is now known as the "Tree of Life". The "Tree of Life" is a symbol of strength and has been incorporated into the National EMS Memorial Service.
In 1998, the U.S. Congress passed concurrent resolutions of the Senate and House of Representatives recognizing the National EMS Service as the official National EMS Memorial of the United States.
In 2016, the National EMS Memorial Service was held in Arlington, Virginia as a way to lead to the establishment of a permanent National EMS Memorial.
Both Kevin Dillard and Danny Wildman have served on its Board of Directors for many years and are proud to offer support to this important cause.
LifeCare is dedicated to bringing awareness to both social, physical, and mental health issues across the state. As an advocate of improving the lives of those in our communities, LifeCare has dedicated over 15 specialty ambulances to recognize and bring awareness to an array of social, physical, and mental health issues. 
Breast Cancer Awareness 

Cancer Awareness 

Alzheimer's Awareness 

Parkinson's Disease Awareness 

Military Awareness 

Child Abuse Awareness

Mental Health Awareness "Make the Call Campaign"

Kidney Disease Awareness

Autism Awareness 

Organ Donation Awareness

Heart Health Awareness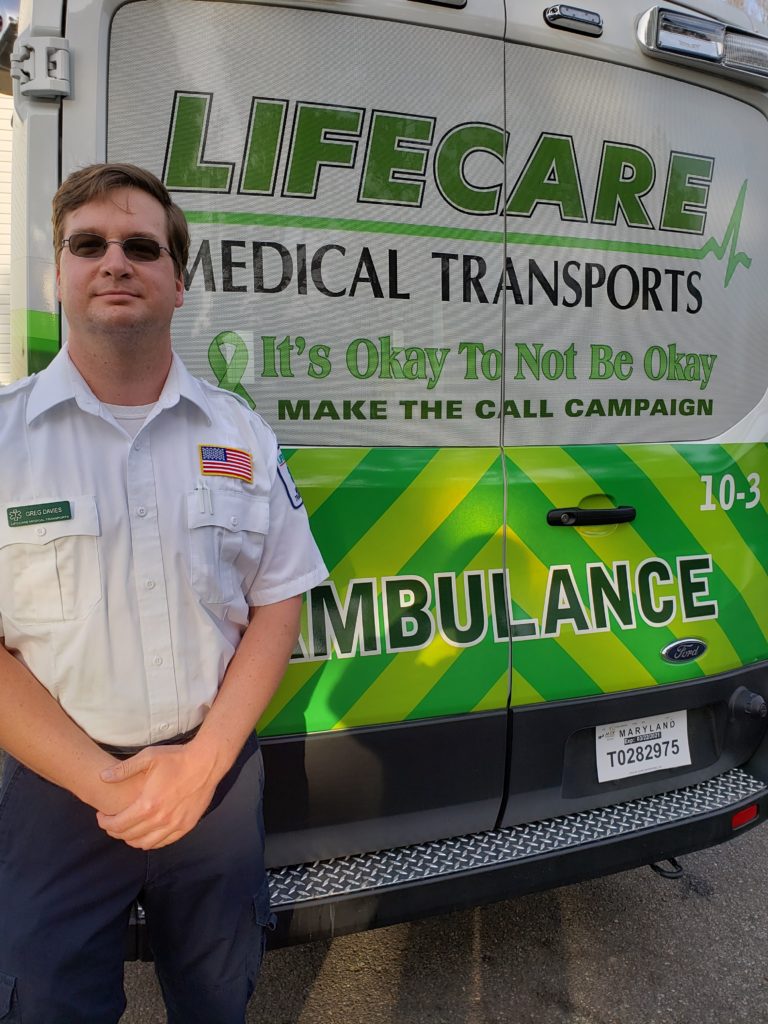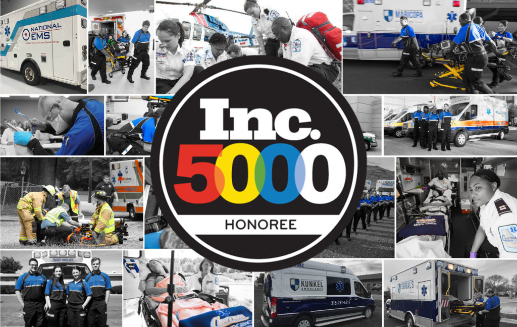 Meet the Priority Ambulance Family of Companies
Priority Ambulance is a dynamic, rapidly growing company with current operations in 13 states. The company has been listed for four consecutive years on the Inc. Magazine's list of the 5000 Fastest-Growing Companies in America. More than half of the company's 610,000 annual patient transports are in response to a public call to 9-1-1, while the balance of our transports originate through requests from health care facilities. Throughout its national service area, approximately 4,100 highly trained paramedics and EMTs staff a fleet of 830 state-of-the-art ambulances and support vehicles with the latest medical equipment and technology.
The Priority Ambulance family of companies has served and built trust in their communities for decades. We believe in the importance of preserving our companies' legacies and cultures by keeping the leadership, company names and brands in place when they join our family. Each local operation is autonomous in its decision-making and is supported with additional capital, resources and expertise from the national leadership team, as well as its sister companies.